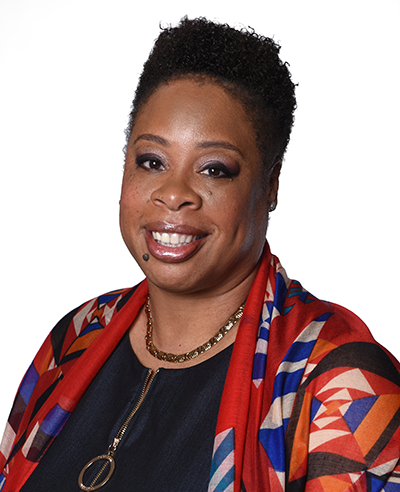 Karen Clements-Roach
Karen Clements Roach knew reporting was the perfect career when it meant no longer having to explain the compulsion to approach strangers and ask them questions.  She is an award winning journalist that has interviewed dignitaries, history making grandmothers, civil rights activists and danced at a Native American Pow Wow.  She was honored to be part of the press contingent that welcomed President Obama and Air Force One on its maiden voyage to New York.  Her work has been credited with changing the negative perception of neighborhoods in Southeast Queens. 
After working in journalism for 13 years, she founded the news organization, Communities of Color News. For the past three years in a row, Communities of Color News has been honored by the City of New York as a best business for Communities in Queens.  It is the go-to source for community news known to have the courage to print what others will only say behind closed doors.  Through its 'Tracker' analyses, the performance of local elected officials is highlighted and challenged and the standards of local educational institutions are revealed to the community.  The news speaks with an urban perspective and a voice aimed directly at issues that affect people of color.  Its goal is to keep readers active, informed and engaged. 
Most meaningful to Karen are the titles she holds that receive little in the way of fanfare but lots of hugs: Wife, Auntie, Daughter, Friend and Teacher.