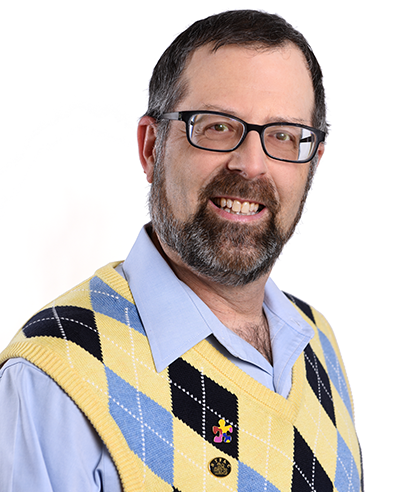 Stephen Mark Shore, Ed.D.
The Superpower of Autism
As a child, Stephen Shore, Ed.D., was nonverbal and diagnosed with "atypical development and strong autistic tendencies." Institutionalization was recommended—but rejected in favor of parent-based intensive early intervention and support.
Today, Shore is a clinical assistant professor at the Ruth S. Ammon School of Education at Adelphi University, teaching courses in special education and autism. His research and teaching focuses on matching best practices to the needs of people with autism. Shore is internationally renowned for his presentations, consultations and writings on lifespan issues pertinent to education, relationships, employment, advocacy and disclosure. His most recent book, College for Students with Disabilities, co-authored with Pavan John Antony, Ph.D., combines personal stories and research with promoting success in higher education. A current board member of Autism Speaks, president emeritus of the Asperger's Association of New England, advisory board member of Asperger Syndrome and High Functioning Autism Association (AHANY) and advisory board member of the Autism Society, Shore also serves on the boards of the U.S. Autism and Asperger Association, the Scientific Counsel of OAR and other autism-related organizations.
Follow Stephen at @tumbalaika